A few years ago working for a local independent carpet shop Lee was asked by the customer to do a double sided bullnose, but little did we realise she meant a double sided D shape one. Many D shape steps have been sewn and to be fair it's a time consuming job. Hand sewing a double sided on leaves no room for error. Six hours into the installation it was looking unachievable, but not wanting to give up and waste hours of work we tried a couple of things and between us we managed to pull it off.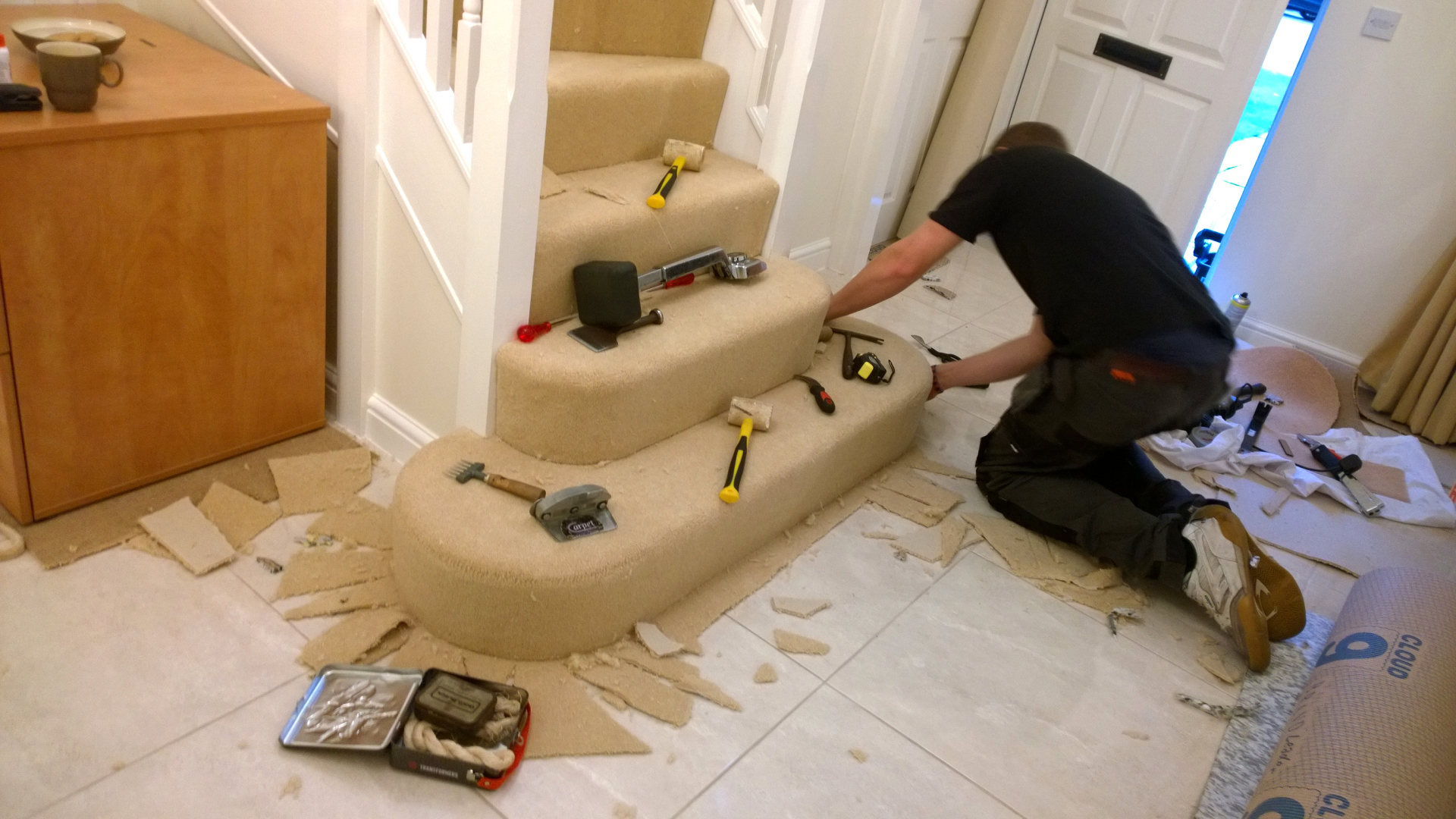 This carpet is made by Victoria carpets and maybe not the ideal carpet to attempt this with. But never the less, we like a challenge and to stand out from the crowd you have to be able to shine above the rest.
Would we do one again? Hell yeah, and I believe the next one will look even better!
The first hand sewn large bullnose?